European Lobster
European lobster, (Homarus Gammarus), is found in the Eastern North Atlantic from Norway south to Portugal. They live in crevices in the rocks as its habitat for shelter.
European lobster:
Contain Omega-3 fatty acids.
A great source of Selenium, copper and contains zinc and phosphorus.
High in vitamin B-12 and vitamin E.
Lobsters are now seen as a delicacy. Typically prepared by boiling or steaming. Should include this lean, delicious seafood in your diet.
Vima European Lobster is presented both cooked or raw. It can be eaten as a main course as your main protein source or added to rich dishes like pasta and in rice dishes.
Available in:
Size 1,5/UP, 10kg approx. box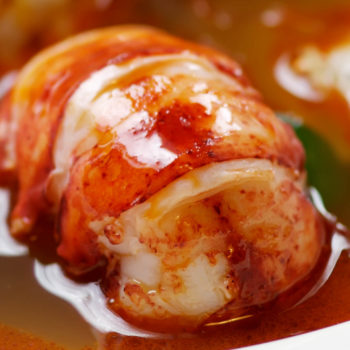 Seafood stew Galician style
It is always the right time for a good fish and seafood stew and if it is Galician, even more so. It is a traditional dish of Spanish cuisine, very appropriate to serve in any celebration.
Check out this recipe