Showing 13–21 of 21 results
Oyster
Oysters are bivalve mollusk in the family Ostreidae, and there are some 200 species worldwide. They are filter feeders that absorb their food by pumping water through their systems and extracting the small organisms they need.
Oysters have a sweet and mild flavor; they should be plump, have a good color and smell of the sea.
Oysters are:
Low in calories.
Rich in iron and vitamin A, B, and E.
Have a decent amount of Omega-3 fatty acids.
Vima presents the Pacific Oyster (Crassostrea Gigas), a product from France whole with both shells on. It has thrived almost everywhere in the world wherever it was introduced, thus making the name somewhat confusing.
They are harvested year-round. Grown on managed sea beds and collected in traditional ways using small boats, tongs, and small dredges. It is the most widely farmed oyster in the world.
Typically eaten raw, oysters can be prepared in many ways, including baked, broiled, boiled, fried, grilled, roasted, smoked, and steamed. They require very little cooking and are a real delicacy.
Available in: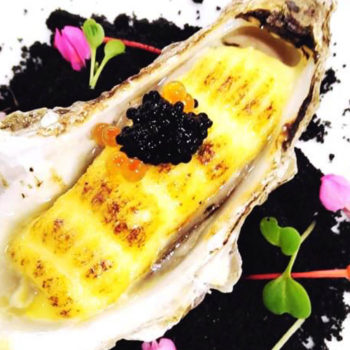 Marinated oyster with truffle holandaise sauce
Truffles make a deliciously happy ending to this Dutch Marinated Oyster recipe. Know and learn how to make it to accompany your culinary creations with full harmony.
Check out this recipe